Home/Resource Center/Articles
---
2021 RAM PROMASTER PAINT COLORS
Last Updated December 27, 2020 | Seba seo & Mr. Hollywood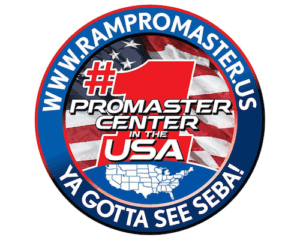 Black Metallic Exterior Paint

School Bus Yellow Exterior Paint

Granite Crystal Metallic Clear Coat Exterior Paint

Broom Yellow Clear Coat Exterior Paint

Bright Silver Metallic Clear Coat Exterior Paint

Patriot Blue Pearl Coat Exterior Paint

Deep Cherry Red Crystal Pearl Coat Exterior Paint

Flame Red Exterior Paint

Sandstone Pearl Coat Exterior Paint

Bright White Exterior Paint
The 2021 Ram ProMaster brings back the amazing capability, ability and control over your business and your cargo.
With tons of space, ingenious engineering and design and a plethora of customizing options you will love everything about this cargo van. For 2021 the Ram ProMaster line up is extensive and full of choices. With 18 different trims including the 1500, 2500, 3500, cutaways and windowed versions the Ram ProMaster does not disappoint.
Choose from amazing colors including but not limited to: black, granite crystal metallic, bright silver metallic, patriot blue pearl coat, deep cherry red crystal pearl coat, flame red, broom yellow, school bus yellow, sandstone pearl coat and bright white.
2021 RAM PROMASTER EXTERIOR COLORS
2021 RAM PROMASTER PAINT COLORS
---
PAINT CODE -PAU Granite Crystal
Granite Crystal Metallic Clear Coat Exterior Paint
The granite crystal ProMaster is a unique combination black and silver, exuding beauty, class and style in a gray tone that turns black in the night and shines like graphite under the sun beams. If you want a truly rare sight on a van and want a clean look that is easy to maintain throughout the seasons the 2021 Ram ProMaster 1500, 2500 and 3500 in Granite Crystal is the best option for you and your business.
---
PAINT CODE -PX8  Black
Black Exterior Paint
Black is sleek, modern and emanates an aura of professionalism, especially on a cargo van. With white vans strolling down nearly every corner you want to be the rebel, you want to stand out, but you don't want to stand out like a sore thumb, but like a classy professional. The black exterior paint on the 2021 Ram ProMaster for sale near me and near you is the best deal for those seeking a different class and experience out of their cargo van.
---
PAINT CODE -PS2Bright Silver Metallic
Bright Silver Metallic Clear Coat Exterior Paint
Easy to clean and maintain, not white, not dark, great in all weather and easy to cover with your company paraphernalia, this color is a well rounded combination for any company or non profit. With sharp clean looks, amazing capability and supreme discounts, the 2021 Ram ProMaster is a great choice.
---
PAINT CODE -PPXPatriot Blue Pearl
Patriot Blue Pearl Coat Exterior Paint
There is not a color that is more attractive than any paint with a pearl coat finish, these paint finishes allow for the light to bounce off the surface in different ways depending on the angle and the intensity and the patriot blue Ram ProMaster exemplifies this idea. It is beautiful in all weather conditions and all lighting. Darkening under the night's sky and getting more vivid under the bright rays of the sun this menacing cargo van is ready to take on any challenge you can throw in front of it.
---
PAINT CODE -PRP Deep Cherry Red
Deep Cherry Red Crystal Pearl Coat Exterior Paint
The deep cherry red ProMaster is one of the favorite paint finishes for Ram customers. This paint elicits confidence, displays boldness and captures the attention of every passerby. This van is an ideal fit for those daring to be different, daring to stand out and wanting to turn heads. The cherry red is stunning and a definite show stopper.
---
PAINT CODE -PR4Flame Red
Flame Red Clear Coat Exterior Paint
Flame red is a fiery color, loud and vivid, this color of the Ram Promaster is bound to grab everyone's attention with a simple pass. Great to get spotted and great to cover in decals that stick out this van is a favorite amongst businesses that want to be seen. Plus with all time low prices, amazing discounts and phenomenal capacity, this van is a true winner all around.
---
PAINT CODE -P67Broom Yellow
Broom Yellow Clear Coat Exterior Paint
The broom yellow is a homage to the plastic industrial brooms you see often in large offices and this color replicates that heavy duty, construction ready appearance. Often associated with DHL this color is bright and vivid and purports an aura of expertise. You have to be brave to rock a 2021 Ram ProMaster in broom yellow, but you will benefit from being seen by many customers in your client base.
---
PAINT CODE -PL1School Bus Yellow
School Bus Yellow Exterior Paint
The school bus yellow Ram ProMaster best price is exactly what you would imagine. This color takes us back to the days of vinyl seats in the back of the bus, the sounds and energy of a vehicle bustling with children as well as an unavoidably visible display of your company logo on the side. Bright and visible this color is fantastic for those that want to add a bit of brightness and color into their life.
---
PAINT CODE -PFSSandstone
Sandstone Pearl Coat Exterior Paint
This color is a favorite among the van life crowd. Classy, unique and this color doesn't show dirt as much as some of the others. This Ram ProMaster 2021 is a lowest monthly payment with a unique and jazzy appearance, but it's not a bold out there appearance that attracts too much attention, but instead just the right amount. This van is a great look and definitely a color that loves to be looked at.
---
PAINT CODE -PW7Bright White
Bright White Clear Coat Exterior Paint
The bright white finish is a construction van classic. Plain and simple, easy to manage and one that blends in with the crowd, the white finish is a blank canvas that is ready to be covered with your decals, logos and much more. Enjoy the beauty and style of a simple van ready to take on all the challenges a tough work day brings along.
---
RAM PROMASTER SIZE & COLORS & MSRP
    

VF1L11-1500 CARGO VAN LOW ROOF (118 IN WB)  

31,992
33,235
143
14
18
    

VF1L12-1500 CARGO VAN LOW ROOF (136 IN WB)  

33,732
35,085
86
20
13
    VF1L13-1500 CARGO VAN HIGH ROOF (136 IN WB)
34,578
35,985
113
42
20
    VF2L13-2500 CARGO VAN HIGH ROOF (136 IN WB)
35,518
36,985
238
7
0
    

VF2L16-2500 CARGO VAN HIGH ROOF (159 IN WB)  

37,210
38,785
90
72
20
    

VF3L16-3500 CARGO VAN HIGH ROOF (159 IN WB)  

38,290
39,935
118
10
0
    

VF3L17-3500 CARGO VAN HIGH ROOF (159 IN WB EXT)  

41,252
43,085
161
21
13
    

VF2L12-2500 CARGO VAN LOW ROOF (136 IN WB)  

34,718
36,135
48
1
0
    VF3L12-3500 CARGO VAN LOW ROOF (136 IN WB)
36,364
37,885
N/A
0
0
    

VF3L13-3500 CARGO VAN HIGH ROOF (136 IN WB)  
Ram Promaster MSRP* STARTING AT
$32,735
3.6L V6 24V VVT Engine
OPEN INFO MODAL ENGINE
LEARN MORE
6-Speed Automatic 62TE Transmission
OPEN INFO MODAL TRANSMISSIONS
LEARN MORE
GVW Rating – 8,550 Pounds
OPEN INFO MODAL GVWR PACKAGES
LEARN MORE
8' Cargo Length/118'' Wheelbase
10' Cargo Length/136" Wheelbase
12' Cargo Length/159" Wheelbase
13' Cargo Length/159" Ext. Wheelbase
---
---
2021 RamProMaster.US YouTube VIDEO Channel
---
Welcome to Jack Phelan Chrysler Dodge Jeep Ram
When you walk into Jack Phelan Chrysler Dodge Jeep Ram, you will be able to notice right away the difference between us and your run-of-the-mill dealership. You will be greeted with a smile and shown a fantastic variety of New Vehicles that have limited time pricing specialized for your needs. If you are looking for a reliable Certified Pre-Owned or Used Vehicle, look no further than your Countryside neighborhood dealership. From the new Renegade and Jeep Wrangler to the new Jeep Cherokee, and many more popular models.
Our Countryside, IL auto dealership is solely focused on creating a unique shopping experience, taking out the stress and bringing back the integrity by offering the best deals and prices available on your new car, truck, van, or SUV. Value your trade-in and see how far your used vehicle can go towards one of our special one-of-a-kind vehicles on our lot. We serve customers from Countryside, Chicago, Downers Grove, Darien, Westchester, Burbank, Cook County, DuPage County, Hodgkins, LaGrange, Hickory Hills, Hinsdale, Bolingbrook, Lisle, Cicero, Burr Ridge, Lyons, Oak Lawn, Tinley Park, Joliet, Orland Park, Naperville, and the surrounding Chicagoland areas because they know when they come to Jack Phelan Chrysler Dodge Jeep Ram, they will be treated like family. Take the next step and reach out to us today. Do you have a particular vehicle in mind? If you don't see what you are looking for, click on Vehicle Finder Service, fill out the form, and we will inform you when vehicles arrive that match your search! Stop in or call us today .
Please stop by Jack Phelan Chrysler Dodge Jeep Ram to find your perfect Jeep vehicle or give us a call at (708)-295-3053