Shop Best Deals & Offers on 2023 Jeep Compass lease price payment and factory order today
2023 Jeep Compass for Sale lease price payment and factory order today in Chicago

The Jeep Compass is a fantastic small SUV that helps you overcome the rising gas prices and versatile road conditions.  And it is coming back for another year.  The 2023 Jeep Compass is on its way to your Chicagoland area dealerships and Jack Phelan is one of the best when it comes to service, deals, pricing and friendly personnel.  We will help you discover new love for the open road and help you match with the ideal best price Jeep Compass near you and me and near Lemont IL, Burr Ridge IL, Chicago IL, West Chicago IL, Naperville IL and many many more areas.  Not from these neighborhoods? Worry not as at Jack Phelan we have phenomenal Phelan Home Direct Programs that allow you to order the dream 2023 Jeep Compass from the comfort of your own home or office.
2023 Jeep Compass for Sale in Chicago Metropolitan
The 2023 Jeep Compass comes in 8 amazing trims each with its own set of features and benefits and more. Which Jeep is right for you depends on your needs and wants and what you want to get out of your vehicle. On a budget but looking for an SUV and some great features, then the 2023 Jeep Compass Sport may be ideal for you, available in a beautiful assortment of colors this SUV is available in 4×4 as well as front wheel drive so it works for daily commute as well as longer road trips to more remote parts of the world.  

2023 Jeep Compass Latitude, Best Deal All Around
The 2023 Jeep Compass Latitude is one of the best selling models of the Jeep Compass, and this is because it combines creature comforts, great pricing and improved aesthetics from the Sport. This model is offered in 6 unique colors and comes standard with Uconnect 5 with 10.1 inch display which includes Apple Car Play and Android Auto. There are also plenty of packages to choose from to upgrade your experience, including driver assistance group, convenience group and sun and sound group, so you can literally build your dream Jeep with this model, and yes it also comes in 2 drivetrain setups including FWD and 4×4 and depending on where you live this might matter to you more or less.
Shop Best Deals & Offers on 2023 Jeep Compass lease price payment and factory order today
2023 Jeep Compass Gas Savings, Efficiency and Plenty of Pickup
Although the Jeep Compass offers plenty of power and get up, it is mostly due to its compact size.  The best price Jeep Compass available for factory order comes standard with the 2.4L I4 zero evap multipair Engine with start/stop technology to save you on gas and make your trips more efficient. We believe that the perfect Jeep is the one that makes you smile at the pump, not cry.
Shop Best Deals & Offers on 2023 Jeep Compass lease price payment and factory order today
Best Service and Customized Experience
At Jack Phelan we believe in making you feel like a part of the family.  Our establishment has been in business for decades and our model is simple: friendly, fast service that leaves you breathless with excitement and transparent, no BS pricing that makes you feel at ease with one of the larger purchases of life.   Our staff is dedicated, certified and knowledgeable.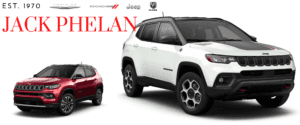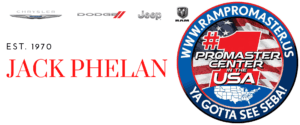 Welcome to the #1  Jeep Compass Center in the United States 
We offer shipping nationwide and to all 50 states and we stock all sizes and all colors. The Jeep Grand Cherokee
Home Direct Program is available in Alabama, Arizona, Arkansas, California, Colorado, Connecticut, Delaware, Florida, Georgia, Idaho, Iowa, Illinois, Indiana, Iowa, Kansas, Kentucky, Louisiana, Maine, Maryland, Massachusetts, Michigan, Minnesota, Mississippi, Montana, Nebraska, Nevada, New Hampshire, New Jersey, New Mexico, New York, North Carolina, North Dakota, Ohio, Oklahoma, Oregon, Pennsylvania, Rhode Island, South Carolina, South Dakota, Tennessee, Texas, Utah, Vermont, Virginia, Washington, West Virginia, Wisconsin, Wyoming. Find out why people from all these states say they feel like they have gained a business partner when they work with Sebastian and why many companies have selected us as their main provider of cargo vans. At the number 1 Jeep Compass
 Center in the United States everyone gets treated like family. Shipping is quick and nationwide! Take the next step and reach out to us today. Do you have a particular vehicle in mind? If you don't see what you are looking for, click on Vehicle Finder Service, fill out the form, and we will inform you when vehicles arrive that match your search!