2023 Jeep Grand Cherokee Factory Order and Fleet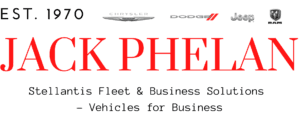 2023 Jeep Grand Cherokee Factory Order and Fleet
One of the most beloved American SUV's is back for another year of adventures and road trips, and yes we are talking about the 2023 Jeep Grand Cherokee. With a new face and a new attitude the 2023 Jeep Grand Cherokee is certain to change the way you experience the open road. Whether you are looking for a reliable 4×4 SUV that can handle all weather conditions or an off-road ready luxury SUV, the Jeep Grand Cherokee has you covered.
Many Trims for Many Whims
The 2023 Jeep Grand Cherokee comes in 6 unique trims each with designed with a different focus in mind. The available trims are Laredo, Altitude, Limited, Overland, Summit and Summit Reserve. The 2023 Jeep Grand Cherokee Laredo is modern, sleek and fuel efficient. Equipped with the 3.6L V6 the Laredo cranks out 293 horsepower which is plenty enough to tow your toys and also get you up and going to highway speeds so that you do not interfere with traffic. Capable of seating 5 passengers and equipped with plenty of cargo space, the 2023 Jeep Grand Cherokee Laredo is the perfect every day grocery getter as well as the perfect road trip machine. It comes with either the 4×2 or the 4×4 drivetrain to make sure that you get the vehicle that is right for you.
Fleet— Understanding Business Needs
The business world moves fast and you might end up needing several new 2023 ProMasters at the same time across various locations, and whilst this would be a difficulty to orchestrate between several distributors at the Number 1 Ram ProMaster Center we have you covered. Our skillset is diversity of industries as well as access to trusted vehicle delivery partnerships which allows us to ship our trusted ProMasters all over the United States, and for you this mean less paperwork, less dealing and more wheeling. Wouldn't life be much easier if you can rely on one amazing team to take care of all of your business needs? That is what we aim to do for you at our amazing center
2023 Jeep Grand Cherokee Limited Factory Order and Fleet
The 2023 Jeep Grand Cherokee Limited best deal is an amazing option for those looking to get a bit more luxury out of their SUV. Equipped with upgraded wheels and available with 8 colors this amazing SUV brings enough power and enough luxury to keep even the most picky drivers satisfied. This trim comes standard with the Uconnect 5 NAV that features a whopping 10.1-inch touch screen display equipped with wireless Apple CarPlay and Android Auto. In this trim you also get upgraded Capri leather seats available in two colors, or you can get the same seats but with perforated options. Whilst the standard speakers system is plenty crisp and pro-grade, the 9 amplified speaker system with subwoofer takes your interior sound to another level. Choose from a lineup of amazing packages that you can add to make your Jeep experience even grander. Of course Jeep engineers focus on safety and so this Jeep comes standard with Adaptive cruise control, blind spot and cross path detection, park view and park sense and advanced airbag technology because at FCA we understand that your passengers are your most precious cargo.
2023 Jeep Grand Cherokee Overland, Summit and Summit Reserve
The last 3 trims that are available are the Overland, Summit and Summit Reserve. Overland is pure luxury at a refined yet affordable price, whilsts Summit is truly the next step in modern engineering. The Summit Reserve is filled to the brim with features and offers so many bells and whistles that tomes can be written on it. The Summit Reserve is the only one on the list that only comes in 4×4. All three trims come in either the 3.6L V6 or the 5.7L V8 Hemi engine options to make sure that your vehicle of choice has all the power necessary to get you and your toys to your destination.
2023 Jeep Grand Cherokee L 3rd Row Options
When it comes to vehicles having options is key and at FCA the engineers want you to understand that you have tonnes of options available to you. If you have a larger family and you require more seating then you will be happy that all of the trims above come in an optional L designation which features a 3rd row seat for 2 additional passengers.
Factory Order
At Jack Phelan Jeep we understand that you want your vehicle your way, and we understand that the crazy supply chain issues have been driving the shoppers amok. We want to make the best of the situation and so we are taking factory orders on all models and all trims so that you can have your Jeep exactly the way you want it and even delivered to you home or office.
2023 Jeep Grand Cherokee Fleet Option
If you are the owner of a company or a procurement manager you may be excited to find out that you can open a fleet account with FCA and get more discounts, more options and additional benefits for you and your business. We understand that you are best at what you do and so we want to make vehicle shopping and acquisition that much simpler for you. We want to be more than just your vehicle dealer, we want to become your fleet partner.
Eligibility and Enrollment Fleet
To become a Fleet customer, please review the criteria below and
complete the enrollment form.
An individual or company becomes eligible for a registered Fleet
A) purchasing and/or leasing five (5) or more vehicles of any make or
model during the current or preceding calendar year, current or
preceding model year or preceding 12 month period, or:
B) currently operating 15 or more vehicles (owned or leased) – the
individual or company must be able to establish that they possess the
required number of vehicles,
or:
C) currently operating a livery company and having a valid state-
approved livery license
If you are interested in becoming a Fleet customer, please complete the
Qualified Fleet Customer Enrollment Form.