Shop Best Deals & Offers on 2023 Jeep Renegade City of Chicago
2023 Jeep Renegade for sale in Chicago IL

The 2023 Jeep Renegade is the ideal vehicle for those seeking a small SUV with a lot of versatility.  It is no surprise that the 2023 Jeep Renegade is often referred to as the 'baby Wrangler', as it carries a similar rugged appearance, with round front headlights and boxy body.  However, just as they say: big things come in small packages, because the 2023 Jeep Renegade brings forth an ideal combination of budget, efficiency and prowess to get you to your destination safely and comfortably.  For 2023 the Jeep Renegade saga continues with 5 unique trims to choose from and plenty of different programs to get your dream vehicle today.  Whether you are looking to lease, buy or simply test the waters about getting a new Jeep Renegade near Chicago IL, Jack Phelan has your back with their phenomenal approach to car acquisition, we guarantee you will have a great time, every time. 
The models all come with various features and benefits, but as you go through the ranks the interior and features improve, however for 2023 there is one feature you no longer have to decide on: the powertrain.  All 2023 Jeep Renegade models come standard with a 4×4 powertrain to ensure that you never get stuck whether on or off the road.  This means that you get all the traction, all the efficiency and snow is just an inconvenience because you have to shovel your driveway, not because your vehicle get's stuck.  Plus, if you live in or near Chicago Illinois, you know very well that the winters can be extremely brutal and hence why having a 4×4 is basically necessary. 

2023 Jeep Renegade Trims
For 2023 the Jeep Renegade is offered in 5 unique trims including the Latitude, the Altitude, the (RED), the Trailhawk and the Limited and each one carries a unique flavor.  All trims now come standard with at least the 8.4 inch touchscreen Uconnect infotainment system featuring Apple CarPlay and Android Auto.  For the introductory trim: the Latitude, you can choose from 5 unique colors and each comes with 17 inch wheels and all season tires to prepare you for that very first winter, or off-road adventure. Even though, this model comes with the basic necessities(though they were premium features just a few short years ago) you can improve your interior and your feature set with a number of various packages, ranging from the premium group to the sound and sun group which offers a Dual Pane Panoramic Sunroof and premium audio system, or you can simply choose to go up to a higher trim that includes the features you are looking for. Regardless of your preferences, the best deal for a Jeep Renegade can be found  at Jack Phelan, a premium dealer that offers fair pricing and amazing customer service while also helping customers order their vehicles straight from the factory, saving you both time and stress.
Shop Best Deals & Offers on 2023 Jeep Renegade lease price payment and factory order today City of Chicago
Best Deals on Wheels
The Chicagoland area is full of experiences and you need a reliable way to get around this big city and beyond, and that is why you should consider a Jeep Renegade.  This vehicle is the perfect combination of class, style, comfort and off-roadability which makes it an outstanding option for various adventures. If, however, you are looking for a vehicle that can go a little bit beyond the ordinary, the 2023 Jeep Renegade Trailhawk will be ideal for you, but don't worry, you do not have to memorize all of this.  You can always review the models online or simply visit us at our location and work with one of our outstanding specialists so that we can help you find the ideal mode of transportation for you at a price that you will love. Whether you are in Glenview, Glencoe, Chicago, Waukegan, Burr Ridge, Oak Park, Oak Lawn or even in Lockport IL or beyond we have you covered with outstanding deals, amazing financing programs and lease plans that will leave you amazed. 
Shop Best Deals & Offers on 2023 Jeep Renegade lease price payment and factory order today City of Chicago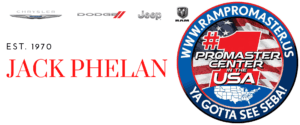 Welcome to the #1  Jeep Renegade Center in the United States 
We offer shipping nationwide and to all 50 states and we stock all sizes and all colors. The Jeep Renegade
Home Direct Program is available in Alabama, Arizona, Arkansas, California, Colorado, Connecticut, Delaware, Florida, Georgia, Idaho, Iowa, Illinois, Indiana, Iowa, Kansas, Kentucky, Louisiana, Maine, Maryland, Massachusetts, Michigan, Minnesota, Mississippi, Montana, Nebraska, Nevada, New Hampshire, New Jersey, New Mexico, New York, North Carolina, North Dakota, Ohio, Oklahoma, Oregon, Pennsylvania, Rhode Island, South Carolina, South Dakota, Tennessee, Texas, Utah, Vermont, Virginia, Washington, West Virginia, Wisconsin, Wyoming. Find out why people from all these states say they feel like they have gained a business partner when they work with Sebastian and why many companies have selected us as their main provider of cargo vans. At the number 1 Jeep Compass
 Center in the United States everyone gets treated like family. Shipping is quick and nationwide! Take the next step and reach out to us today. Do you have a particular vehicle in mind? If you don't see what you are looking for, click on Vehicle Finder Service, fill out the form, and we will inform you when vehicles arrive that match your search!