Shop Best Deals & Offers on 2023 Jeep Wrangler 2 Door City of Chicago
2023 Jeep Wrangler 2 Door for Sale Near Chicago IL 
Chicago is a wonderful city that offers an amazing nightlife, great food scene and much much more, but it does come with a negative side effect: harsh winters.  If you have lived in Chicago or for that matter in Illinois for at least a year you are aware of the merciless winters that plague the streets and highways. This means that Chicagoans and Napervillians alike require a machine that will get them to their destination regardless of the weather. This vehicle is non other than the infamously famous: 2023 Jeep Wrangler 2 door for sale near me and near you. The 2023 Wrangler 2 door brings lots of value in a capable, yet compact package. There are many unique specifications you can make to your Wrangler including choosing form 6 unique trims and picking the color and the interior finish that you are dreaming off
2023 Jeep Wrangler 2 door  Trims and Options
The 2023 Jeep Wrangler best price near Chicago, IL can be had in Sport, Willys Sport, Sport S, Freedom, Willys and Rubicon trims. The sport is where it all begins.  This classic 2 door off-road beast offers plenty of capability at a very affordable entry level price.  It comes in an assortment of 10 unique colors and each year there is a unique offering for those seeking to stand out from the crowd. For 2023 this color is the unique limited edition reign exterior paint.  It is a bright shade of purple.  The sport comes standard with black steel wheels, a Uconnect 4 system with a 7-inch touch screen display and the famous 3.6L V6 engine.  Keep in mind however, that the entry, base level Wrangler also comes standard with a manual transmission, but if you want to stick to the origins while still not having to worry about learning how to drive stick, worry not as the 2023 Wrangler 2 door does also come in an automatic configuration, plus there are trims with plentiful options. 
On the other end of the trim spectrum is the 2023 Jeep Rubicon 2 door for sale near me and near you in Chicago IL, Burr Ridge IL, Glenview IL, Winnetka IL, LaGrange IL, Oakbrook IL, Oak Lawn IL, Naperville IL and many many more towns and cities in the Chicagoland Metropolitan area. The Rubicon comes with off-road ready tires, a slightly higher ground clearance and tonnes of off-roading customization options to make your trip uniquely yours.  Plus on the 2023 Wrangler you can elect your top as well, from soft tops, to hard tops to even power tops, the 2023 has it all, in many different options
Shop Best Deals & Offers on 2023 Jeep Wrangler 2 door lease price payment and factory order today City of Chicago
No Hassle, No Trouble with PhD

Don't feel like driving out to see the vehicle in person and you already know exaclty what you want? Skip the lines and wait times and call Jack Phelan today to order your vehicle through our home delivery program that brings the vehicle to you.  We understand just how busy life gets and if we can help you get on the road quicker and easier we will do just that.  The program works by helping you find the ideal vehicle for you on the lot, or online and sending a representative to your home with the vehicle and the contract or having the contract mailed to you overnight so that you can review it at your own pace.  This works very well when you choose to factory order your dream Jeep and make it truly yours.  If you are not familiar with what a factory order is, then read on.
Shop Best Deals & Offers on 2023 Jeep Wrangler 2 door lease price payment and factory order today City of Chicago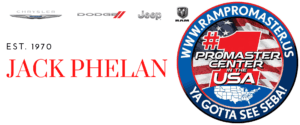 2023 Jeep Wrangler 2 Door, Financing and Prices
It is very hard to find a more iconic off-road vehicle than the 2023 Jeep Wrangler, but you are certainly welcome to try.  If you prefer to stick to the icons however, you are at the right place.  At Jack Phelan Jeep in Countryside IL, we offer your Wrangler, your way! Regardless of whether or not you are looking to upgrade today or tomorrow, or even in a few weeks, our expert team will help you identify the perfect Jeep Wrangler for you.  If we have something like it in stock, fantastic, we will help you get on your merry way and join our Jack Phelan Family.  If we do not than we will work with you to factory order the ideal Jeep for you and your family and provide you with fair and honest pricing, and yes even in this crazy market that we have going on today.  Because at Jack Phelan we do not hide behind excuses and challenges, we simply work hard day and night to bring quality vehicles to quality people like you.  
Factory Order: What is it, How it works, and why Chicagoan's Love it!
A factory order is the automotive industries definition of a custom order.  You choose the trim, color, features and every little detail of the 2023 Jeep Wrangler best price near Chicago IL that you would like and the factory receives this order and tailors the vehicle to you.   This process is not instantenous and can take a couple of months, but it does guarantee that you get exactly what you want, which means that having a little patience does pay off. This means that you get the exact vehicle that you have been dreaming off, whether that is a 2023 Jeep Wrangler Rubicon, Sport or High Altitude. At Jack Phelan we will help you with amazing lease and financing terms as well as outstanding customer service and we will ensure that you are truly satifisfied whether you reside in Chicago IL, Oak Lawn IL, Burr Ridge IL, Countryside IL or another suburb of the amazing Chicagoland Metropolitan area. You gotta see Jack!
Chicago Welcome to the #1  Jeep Wrangler 2 door  Center in the United States 
We offer shipping nationwide and to all 50 states and we stock all sizes and all colors. The Jeep Wrangler
Home Direct Program is available in Chicago , Alabama, Arizona, Arkansas, California, Colorado, Connecticut, Delaware, Florida, Georgia, Idaho, Iowa, Illinois, Indiana, Iowa, Kansas, Kentucky, Louisiana, Maine, Maryland, Massachusetts, Michigan, Minnesota, Mississippi, Montana, Nebraska, Nevada, New Hampshire, New Jersey, New Mexico, New York, North Carolina, North Dakota, Ohio, Oklahoma, Oregon, Pennsylvania, Rhode Island, South Carolina, South Dakota, Tennessee, Texas, Utah, Vermont, Virginia, Washington, West Virginia, Wisconsin, Wyoming. Find out why people from all these states say they feel like they have gained a business partner when they work with Sebastian and why many companies have selected us as their main provider of cargo vans. At the number 1 Jeep Compass
 Center in the United States everyone gets treated like family. Shipping is quick and nationwide! Take the next step and reach out to us today. Do you have a particular vehicle in mind? If you don't see what you are looking for, click on Vehicle Finder Service, fill out the form, and we will inform you when vehicles arrive that match your search!