Shop Best Deals & Offers on 2023 Jeep Wrangler 4 Door aka Unlimited City of Chicago
2023 Jeep Wrangler 4 Door aka Unlimited for Sale Near Chicago IL 
The Wrangler has always been one of the most popular SUV's in the market and that is likely due to its immaculate ability to traverse difficult road conditions and help discover new paths. It is a great vehicle for all of the seasons, and great for various uses.  The 4 door Jeep Wrangler comes in more trims than the 2 door, and this means that there are more options for the average buyer. Chicago residents love options, especially since the lifestyle can differ greatly depending on whether you reside within the city limits or outside them.  The 4 door Wrangler is a larger vehicle and offers plenty of road clearance and features inside of the gorgeous interior.  Whether you are shopping near Chicago IL, Naperville IL, Oakbrook IL, Oak Lawn IL, Countryside IL, LaGrange IL or Lemont IL, we have got you covered with the most honest pricing and best possible deals out there with the friendly crew at Jack PhelaN
In 2023 What Will Drive You?
Or what will you drive, the 2023 Jeep Wrangler 4 door for sale near Chicago IL offers many options that you can choose from ranging from entry level pricing to full on luxury or full on horsepower oriented monsters! We can help you find the right Wrangler for you, the perfect color, the perfect trim, the perfect features, and if we do not have it in stock we can help you order it straight from the factory.  Choose from sport, 392, Rubicon and many more. All of the Jeeps come with a 4×4 drivetrain and you can pick from an assortment of amazing colors to display your personality.  The 2023 Jeep Wrangler 4 door for sale comes in Sport, Willys Sport, Sport S, Freedom, Willys, Sport Altitude, Rubicon, Sahara, Sport RHD, Sahara Altitude, High Altitude and Rubicon 392 configurations.  If you want a simple yet capable SUV then the Sport or Willys is ideal for you. The Sport model comes equipped with steel wheels and a standard equipped Uconnect 4 with 7 inch touch screen but also comes standard with a manual transmission, easily upgradeable. You can choose to have your Sport in 10 unique colors including a gorgeous high velocity clear coat and Limited Edition Reign Exterior.  Regardless of how you want your Wrangler, the Jack Phelan family will help you make sure you get an amazing deal and unbeatable financing. 
Shop Best Deals & Offers on 2023 Jeep Wrangler 4 Door aka Unlimited lease price payment and factory order today City of Chicago
No Hassle, No Trouble with PhD

Don't feel like driving out to see the vehicle in person and you already know exaclty what you want? Skip the lines and wait times and call Jack Phelan today to order your vehicle through our home delivery program that brings the vehicle to you.  We understand just how busy life gets and if we can help you get on the road quicker and easier we will do just that.  The program works by helping you find the ideal vehicle for you on the lot, or online and sending a representative to your home with the vehicle and the contract or having the contract mailed to you overnight so that you can review it at your own pace.  This works very well when you choose to factory order your dream Jeep and make it truly yours.  If you are not familiar with what a factory order is, then read on.
Shop Best Deals & Offers on 2023 Jeep Wrangler 4 Door aka Unlimited lease price payment and factory order today City of Chicago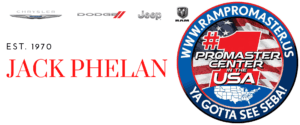 Chasing The Look or The Feel?
The 2023 Jeep Wrangler Unlimited for sale near Chicago IL and near Wilmette IL comes with something for everyone.  If you are looking for a rugged yet luxurious SUV then you need to look at the High Altitude or the Sahara.  If you are looking for something more off-road capable then the Rubicon, Willys or or Sport are your best bets.  If you are looking for tremendous power, then search no further than the 2023 Jeep Rubicon 392, outfitted with a powerful 6.4L V8 SRT Hemi engine capable of ripping the pavement and tearing through the desert.  
As you can see there is something for every kind of driver within Chicago, and you may be aware that the Jeep community is massive and offers support to customizing your Jeep in many unique ways, including unique roof configurations, different colors and decals and many different mods to help you traverse new and complex environments.  No matter what adventure you are chasing the Jeep Wrangler has you covered. Plus, on the off-chance that you get stuck in a Chicago blizzard, no matter the trim of your Wrangler you will easily blaze through the unshoveled highways.  
2023 Jeep Wrangler 4 door Unlimited: Best Prices, Best Deals, Factory Orders
As discussed above the 2023 Jeep Wrangler best price has something in store for everyone, but you also want to ensure that you are getting a fair and honest price on it, and that is what the Jack Phelan family can guarantee you.  We have been in business for generations because we believe in empowering the customers with options, flexibility and showing them a way to get their dream vehicles without destroying their budgets. Call us today to order your dream vehicle or to factory order and build your unique Wrangler. 
Chicago Welcome to the #1  Jeep Wrangler 4 door  Center in the United States 
We offer shipping nationwide and to all 50 states and we stock all sizes and all colors. The Jeep Wrangler
Home Direct Program is available in Chicago , Alabama, Arizona, Arkansas, California, Colorado, Connecticut, Delaware, Florida, Georgia, Idaho, Iowa, Illinois, Indiana, Iowa, Kansas, Kentucky, Louisiana, Maine, Maryland, Massachusetts, Michigan, Minnesota, Mississippi, Montana, Nebraska, Nevada, New Hampshire, New Jersey, New Mexico, New York, North Carolina, North Dakota, Ohio, Oklahoma, Oregon, Pennsylvania, Rhode Island, South Carolina, South Dakota, Tennessee, Texas, Utah, Vermont, Virginia, Washington, West Virginia, Wisconsin, Wyoming. Find out why people from all these states say they feel like they have gained a business partner when they work with Sebastian and why many companies have selected us as their main provider of cargo vans. At the number 1 Jeep Compass
 Center in the United States everyone gets treated like family. Shipping is quick and nationwide! Take the next step and reach out to us today. Do you have a particular vehicle in mind? If you don't see what you are looking for, click on Vehicle Finder Service, fill out the form, and we will inform you when vehicles arrive that match your search!