2023 Jeep Wrangler Your 4×4 Adventure Today
2023 Jeep Wrangler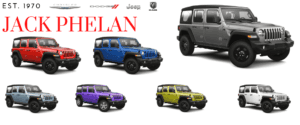 The 2023 Jeep Wrangler is renowed for being the best in its class and for a long time it had a class of its own.  It is one of those vehicles that awakens a sense of adventure in all of us, but it has so many uses besides adventure that its hard to count.  Whether you are a fan of making your own paths or trekking down those unpaved roads, the Wrangler will not disappoint and for 2023 there are plenty of options, trims and colors to choose from that are bound to feed a wide variety of tastes and preferences.
As you may know most Jeep Wrangler's come in 2 or 4 door configurations, the four doors are known as unlimited, because you can have almost unlimited amount of guests visiting your vehicle.  All Wranglers by default are equipped with a 4×4 drivetrain, because what is the point of having an all terrain monstrosity if you get stuck in the first pothole.  For the 2023 model the Jeep Wrangler comes in 9 unique trims, including the Sport, Willys Sport, Sport S, Willys, Rubicon, Sahara, Sport RHD, High Altitude and Rubicon 392.  Each one boasts its own identity, its own unique touches and each one can be easily acquired at Jack Phelan through our factory order program.  Because we understand the market is crazy right now, we are offering the best deal on Jeep Wranglers for sale near you and near me.  MSRP is guaranteed and you don't have to worry about hidden fees or crazily marked up rates. You can get the best offroad vehicle on the market for the best price, and secure the best financing from one of our many banking partners.  Additionally, when you join Jack Phelan as a client you become a part of our ever growing family and that means that you get the highest quality service and red carpet treatment whenever you buy, service or simply visit us.

Why Jeep
Jeep is renowned for being a leader in creating adventure and you can see that prominently displayed in models and trims like the Rubicon and Rubicon 392.  Rubicon is Wranglers darling and comes standard with smaller profile rims, larger, off-road ready tires and bumpers that can take a beating.  This model comes standard with a 3.6L V6 to provide you with ample  power but there are several options you can choose from.  The vehicle is also equipped with a 4.10 rear axle ratio as standard.  With standard options the interior is sleek and modern, comes with Apple Car Play and Android Auto as well as premium cloth bucket seats which can be upgraded to leather trimmed if you so choose.  The Rubicon is an amazing vehicle for those seeking more adventure and using their Jeep to find new routes and new ways to connect with nature.  Now, if you want to get really crazy, you might want to opt for the Rubicon 392.  All the off-road goodies of the Rubicon with the amazing power of the Hemi 5.7L V8 engine, so you can make the Jeep roar as you conquer new roads.  Talk to one of our specialists about full pricing details and custom ordering so that you can get the ideal Wrangler for your family.
Jeep for Everyday Use? It's There for You
You might not be the type of person who likes to hit their head on the ceiling as they crawl over rocky, challenging terrains, but you would still like to enjoy the power, the style and the offroading capability of a Wrangler to conquer heavy snows, inclement weather and the occassional camping trip, and you might wonder why would I order a best offroad SUV with offroad specific features if I don't intend on doing extreme trips.  Well, you are in luck.  There are several models of the Jeep Wrangler, including the Sahara that were designed for clients just like you.  It comes with the style, additional creature comforts and offroad capability whilst maintaining offroad extreme features to a minimum, so you can get the best bang for your buck and rest assured that you are not getting stuck in any weather conditions. 

Beep For Jeep
At Jack Phelan we understand how amazing our vehicles are and we know that this market does not exactly help customer like you in trying to secure their dream vehicle.  Because of this we offer online ordering and factory orders.  This way you can get the ideal vehicle for you and with a little bit of patience and some luck, get all the features you wanted, no more, no less. We will help you find the right color, right features, right interior finishes and even right trim for your needs. Contact a specialist today to learn how to get started, or speak to our finance department to find out if you qualify for our extremely low rate financing programs.
RHD, Why Would I?
You may wonder, what the RHD stands for in one of the trims.  It means right hand drive. Now you may wonder, why would I even bother with a right hand drive vehicle, well, if you are wondering this, its not for you. There are folks who enjoy some benefits of the right hand drive configuration or its simply how they learned to drive in their home country. At Jeep, we appreciate diversity and want to ensure every customer feels welcome.  So order away, pick the colors and features you want and make the Jeep Wrangler uniquely yours.  We will help, and we will ensure that you are 100% happy, and 100% ready to tackle the open road. Life is an adventure, let Jeep help you live it.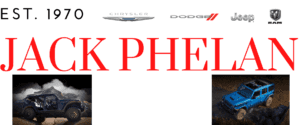 Welcome to the #1  Jeep Wrangler Center in the United States 
We offer shipping nationwide and to all 50 states and we stock all sizes and all colors. The Jeep Wrangler
Home Direct Program is available in Alabama, Arizona, Arkansas, California, Colorado, Connecticut, Delaware, Florida, Georgia, Idaho, Iowa, Illinois, Indiana, Iowa, Kansas, Kentucky, Louisiana, Maine, Maryland, Massachusetts, Michigan, Minnesota, Mississippi, Montana, Nebraska, Nevada, New Hampshire, New Jersey, New Mexico, New York, North Carolina, North Dakota, Ohio, Oklahoma, Oregon, Pennsylvania, Rhode Island, South Carolina, South Dakota, Tennessee, Texas, Utah, Vermont, Virginia, Washington, West Virginia, Wisconsin, Wyoming. Find out why people from all these states say they feel like they have gained a business partner when they work with Sebastian and why many companies have selected us as their main provider of cargo vans. At the number 1 Jeep Grand Cherokee
 Center in the United States everyone gets treated like family. Shipping is quick and nationwide! Take the next step and reach out to us today. Do you have a particular vehicle in mind? If you don't see what you are looking for, click on Vehicle Finder Service, fill out the form, and we will inform you when vehicles arrive that match your search!