2023 Ram ProMaster Fleet Program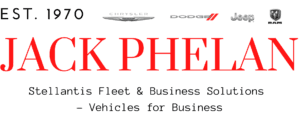 2023 Ram ProMaster Fleet Program
The Ram ProMaster is a workhorse, it is a vehicle filled with features and conveniences that are perfect for a large spectrum of industries.  Whether you are a shipper, an expediter, a commercial retailer or even a construction conglomerate if having a fleet of vans is important to you than the number 1 Ram ProMaster Center in the United States should be on your radar.  At the number 1 Ram ProMaster Center we believe in being more than just a vehicle provider, we believe in becoming your trusted vehicle resource, this is why we take care to build long lasting relationships and to ensure consumer satisfaction.
Fleet— Understanding Business Needs
The business world moves fast and you might end up needing several new 2023 ProMasters at the same time across various locations, and whilst this would be a difficulty to orchestrate between several distributors at the Number 1 Ram ProMaster Center we have you covered.  Our skillset is diversity of industries as well as access to trusted vehicle delivery partnerships which allows us to ship our trusted ProMasters all over the United States, and for you this mean less paperwork, less dealing and more wheeling.  Wouldn't life be much easier if you can rely on one amazing team to take care of all of your business needs?  That is what we aim to do for you at our amazing center
2023 Ram ProMaster
The ProMasters is built with work in mind and it is perfectly designed to accomplish its mission, regardless of what that is.  From a work focused interior to a cargo holding design exterior the Ram ProMaster is a marvel of engineering at every angle.  The 2023 Ram ProMaster comes in several combinations of heights, lengths and wheelbases, but all are ideal for different purposes and the ProMaster can even be a chassis cab ready to be turned into a box truck, and here at the Number 1 Ram ProMaster Center our fleet customers can trust to have access to everything.  
The 2023 Ram ProMaster comes in standard roof and high roof options. The high roof offers an astonishing 76 inches of standing room allowing even many basketball players to comfortably stand inside.  The shorter and more agile ProMaster Standard roof offers 65 inches of interior height which still allows an easy bipedal walk in the back.  The Ram ProMaster in 2023 comes in four unique wheelbase combinations with 3 unique weight ratings: 1500, 2500 and 3500. Majority of the Ram ProMasters are powered by the wondrous 3.6L V6 engine that is not only nippy but also easy to maintain and reliable.  This engine is also not a gas guzzler even for a large van and if you have been to the gas station recently you probably understand just how important that can be.  
The 2023 Ram ProMasters are priced to move and if you are a fleet customer you can save even more.  The FCA/Stellantis fleet program comes with a plethora of resources including hotlines, additional incentives and much much more.  We understand that business customers have widely different needs from everyday consumers and we are ready to help you make your ownership enjoyable and allow you to focus on what you do best, whilst we do what we do best. 
In business your vendors are not just providers of goods and resources, they are also your business partner.  Maintaining a good relationship with those providers has plenty benefits for both parties and can help keep the business running smoothly.  At the number 1 Ram ProMaster Center in the United States we understand that your vans and pickup trucks need to keep moving in order for your bottom line to remain healthy and that is why we aim to become more than just a dealer, we aim to become your trusted vehicle resource.  Becoming a fleet customer is more than just buying a fleet of vehicles, it means becoming our partner, and this is a benefit that is complementary to you with your purchase.
Van Selection and Options
At the number 1 Ram ProMaster Center we understand that your vans need to match your needs and so we are willing to do anything we can to make sure that you can get the right vehicles for the job at the right price.  We study incentives and market trends to help you plan around market seasonality and to help you maximize your savings, but we also maintain outstanding relationships with our manufacturers to ensure that we provide you with access to the vehicles you need, when you need them. If you are looking to save big and get the right vehicles, look no further, we will help find the ideal option for you. 
Eligibility and Enrollment Fleet
To become a Fleet customer, please review the criteria below and
complete the enrollment form.
An individual or company becomes eligible for a registered Fleet
A) purchasing and/or leasing five (5) or more vehicles of any make or
model during the current or preceding calendar year, current or
preceding model year or preceding 12 month period, or:
B) currently operating 15 or more vehicles (owned or leased) – the
individual or company must be able to establish that they possess the
required number of vehicles,
or:
C) currently operating a livery company and having a valid state-
approved livery license
If you are interested in becoming a Fleet customer, please complete the
Qualified Fleet Customer Enrollment Form.