Custom Factory Order Jeep Grand Cherokee 4xe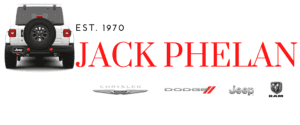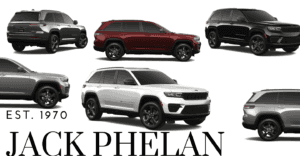 Thank you for your interest in a custom factory order for the Jeep Grand Cherokee 4xe! We're excited to assist you in building your dream vehicle. Please find below the details for placing a custom factory order for the Jeep Grand Cherokee 4xe:
Model: Select the Jeep Grand Cherokee 4xe model, which is the plug-in hybrid version of the Grand Cherokee that combines a 2.0L turbocharged engine with an electric motor for enhanced performance and efficiency.
Trim Level: Choose from available trim levels, such as Laredo, Limited, Overland, Trailhawk, Summit, or High Altitude, based on your desired features, performance, and budget.
Exterior Color: Select your preferred exterior color from the available options, which may vary depending on the model and trim level. Popular choices include Bright White, Granite Crystal Metallic, Velvet Red Pearl, and Diamond Black Crystal.
Interior Features: Customize the interior of your Jeep Grand Cherokee 4xe with features such as leather or cloth upholstery, heated and ventilated seats, dual-zone climate control, Uconnect infotainment system with navigation, premium audio system, and other available options.
Packages and Options: Choose from various packages and options to enhance your Jeep Grand Cherokee 4xe, such as the Advanced ProTech Group, Trailer Tow Group, Sunroof, Off-Road Group, and others based on your preferences and requirements.
Wheels and Tires: Select the type, size, and finish of the wheels and tires for your Grand Cherokee 4xe, based on your desired style and driving conditions.
Additional Accessories: Customize your Jeep Grand Cherokee 4xe with additional accessories such as roof racks, side steps, all-weather floor mats, cargo organizers, and more to suit your needs.
Price and Financing: Get a detailed price quote for your custom factory order, including any applicable taxes, fees, and financing options, based on the selected model, trim level, packages, and options.
Payment and Delivery: Finalize your custom factory order by providing the necessary payment information and selecting your preferred delivery method, whether it's at your local Jeep dealership or another location of your choice.
Please note that availability of certain features, options, and packages may vary depending on the production schedule, location, and other factors. Once your custom factory order is placed, the estimated delivery time will depend on the production timeline and shipping logistics.
We hope this information helps you in placing your custom factory order for the Jeep Grand Cherokee 4xe. Our team is ready to assist you throughout the process and ensure you get the Jeep of your dreams. Don't hesitate to contact us for further assistance or to answer any questions you may have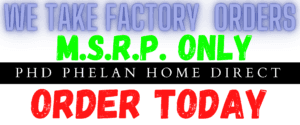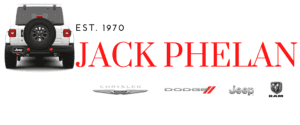 Frequently Asked Questions
How do I start custom vehicle order process?
Simply tap the Start My Custom Order button, provide some information, make some selections and hit submit. A Sales Consultant will contact you and help you complete your vehicle order by selecting from the available colors, options and accessories. This can be done in person, over the phone or via text and email.
Is there any extra charge for a custom-ordered vehicle?
No, there is no extra charge for custom ordering a vehicle. Vehicle prices are negotiated and agreed upon by the customer and the dealer at the time of ordering. Your dealer may require a deposit to place your order.
What if programs or incentives get better while my vehicle is being built?
Ordering customers will be eligible for qualifying incentives at the time of order placement or qualifying incentives at the time of final delivery, whichever is preferred.
Will I be updated while my vehicle is being built?
Our team will provide you updates as we receive them from the manufacturer on where your vehicle is in the process and the estimated arrival date. Once your vehicle has arrived at the dealership, your dealership representative will contact you to confirm its arrival, collect any additional information needed to complete the sale and schedule a convenient time and location for final delivery to you.
How long will it take to have my vehicle built?
Each model has a different amount of time associated with the custom build. Our team will be able to provide you with more specific details on estimated build time once you select a model. Generally, orders fulfill in 4-12 weeks.