Factory Order Program 2022 Dodge Charger Scat Pack SRT Hellcat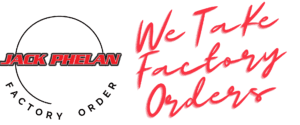 Factory Order Program 2022 Dodge Charger Scat Pack SRT Hellcat
Order Today Dodge Charger Scat Pack SRT Hellcat
Power to Play, and Ponies to Kick it!
Yes, the world is crazy and the supply chain is affecting nearly every industry, but not all hope is lost, at Jack Phelan Chrysler Dodge Jeep Ram in Countryside IL you can still order the fastest and most powerful American cars out there that are not only powerful but also loaded with the latest technology as well as safe for your family and for your wallet with best prices, best deals and best offers on all factory orders of the 2022 Dodge Charger Scat Pack, Scat Pack Widebody and SRT Hellcat Widebody as well as the SRT Hellcat Redeye Widebody.  We know that you like options and choices when ordering your vehicles and that is what we provide you at our amazing location.  We offer all of the colors, all of the options and all of the engine selections so that you find the ideal vehicle for you and your family.
Yes You Can
With the supply chain shortages everyone is worried about being able to find their dream vehicle and whilst that may be a problem in most places it is not a problem when you choose to order from Jack Phelan Chrysler Dodge Jeep Ram! We work with all credit scores, all customers and our goal is to make your dreams come true, plus you don't even have to come inside of the showroom to order, we can do a vast majority of the process over the phone!
How Does Ordering Work 
So, I know many of you are probably scratching your heads and wondering how a vehicle ordering process work.  Well it's actually rather simple.  First you come in or call in and chat with t our  Charger Scat Pack SRT Hellcat representative.  He will walk you through all the available features, colors, customizations and more.  Once you have settled and agreed upon the exact way you want your truck to arrive you will be asked to leave a small deposit.  If you plan on financing the vehicle do not worry that is of course an option but the financing does not start until the vehicle arrives and is ready to be taken home.  That's it, and then all you have to do is wait 2 to 6 months for you truck to come from the factory with your name on it! Voila! You are now ready to take on new adventures with a beast as your carriage.
2022 Dodge Charger Scat Pack SRT Hellcat PAINT COLORS
Craving More Power? Then the SRT Hellcat Widebody and Redeye Widebody is right for you!
The 2022 Dodge Charger SRT Hellcat Widebody for sale near me and near you is available for factory order from Jack Phelan Chrysler Dodge Jeep Ram and you can have it ordered exactly how you imagined it.  This beast offers similar options on the interior and features aspect as the Scat Pack of course including the audio options and Apple Car Play and Android Auto options but also offering a killer engine that will allow you to experience different levels of G-force from the driver seat. The main difference between the Hellcat and the Scat Pack is the engine.  The Hellcat packs a powerful and mighty 6.2L Supercharged Hemi V8 SRT Engine that purports 717 horsepower.  Yes you can have this power and you don't have to spend 6 figures.  This is a muscle car with 4 doors and plenty of luxuries that allows you to live life to the fullest without blowing your entire savings account. 
Power thirsty?  I can't blame you, perhaps the vehicle for you is the 2022 Dodge Charger SRT Hellcat Redeye widebody.  This version packs 797 horsepower and a quarter mile time of 10.6 seconds!  With this beast you will be leaving everyone in the dust and your rear view mirror will become really useful to waving to the losers behind you. 
Want to feel unique and combine never before seen features? Then check out the 2022 Jailbreak edition, mixing all the flavors whilst giving you all of the power!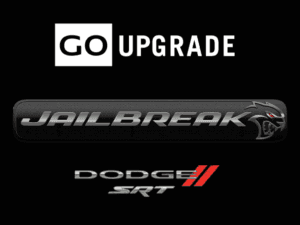 2022 Dodge Charger Scat Pack For Sale
This 485 horsepower monstrosity is a beauty and a beast all in one. Available in 14 unique colors with a lot of interior color options and features that you can equip it with the Charger is the best option for those seeking the thrill but also seeking a viable and reliable option for an everyday vehicle.  The Dodge Charger factory order can be yours in the most popular colors like pitch black, white knuckle and go mango, or you can choose from the novel, less conventional colors that are certain to turn heads wherever you go including the gorgeous frostbite and hellraisin exterior colors.  We can help you select decals and stripes to make your vehicle even more unique and of course you can have your choice of wheels. If you are really interested in sprucing up the look of your Dodge Charger for a small nominal fee you can have red brake calipers to shine brightly from behind your gorgeous dark tone wheels. For the interior you can elect to go with the classic cloth seats or choose from amazing options like the Napa and Alcantara in different color options. In regards to entertainment all Scat Pack and above models come with Uconnect 4 with an 8.4 inch display but you can of course upgrade to have it include onboard navigation. If you are an audiophile you will love the amazing 19 speaker Hartman Kardon Green Edge Speakers with surround sound. Power sunroof is an available option if you enjoy nature and staring into the clouds whilst stuck in traffic or just like a bit more natural light on you whilst driving the open roads. To top all of this off you can get special deals by buying groups and packages, and there are a whopping 8 of them including technology, dynamics, driver convenience and more!
But how could I get into the Charger Scat Pack 2022 factory order option near me and near you available in all 50 states without going into the details of the drivetrain and the power options.   The 2022 Charger Scat Pack comes with a 6.4L V8 SRT Hemi engine and an 8 speed automatic transmission, kicking a whopping 485 horsepower and getting you from 0 to 60 in just 4.3-seconds! Living in a colder climate? No problem, you can get the engine block heater for easier starts and adaptive damping suspension to help you keep on the road. 
Are you a fan of aggressive looking muscle cars that give the power and have even better handling?  Then the Scat Pack widebody might be the right choice for you for you, packing a wider frame this beast is better suited for sharp turns and aggressive tracks.  
Welcome to the #1 Charger Scat Pack SRT Hellcat Center in the United States Factory Order Program
Our Countryside, IL auto dealership is solely focused on creating a unique shopping experience, taking out the stress and bringing back the integrity by offering the best deals and prices available on your new Dodge Charger  and that is why we have created the Dodge Charger  Home Direct Program or PhD. This program allows you to buy a new Dodge Charger  from the comfort of your own home and having it delivered to your home or office without you needed to ever step into the dealership. We offer shipping nationwide and to all 50 states and we stock all sizes and all colors. The Dodge Charger Home Direct Program is available in Alabama, Arizona, Arkansas, California, Colorado, Connecticut, Delaware, Florida, Georgia, Idaho, Iowa, Illinois, Indiana, Iowa, Kansas, Kentucky, Louisiana, Maine, Maryland, Massachusetts, Michigan, Minnesota, Mississippi, Montana, Nebraska, Nevada, New Hampshire, New Jersey, New Mexico, New York, North Carolina, North Dakota, Ohio, Oklahoma, Oregon, Pennsylvania, Rhode Island, South Carolina, South Dakota, Tennessee, Texas, Utah, Vermont, Virginia, Washington, West Virginia, Wisconsin, Wyoming. Shipping is quick and nationwide! Take the next step and reach out to us today. Do you have a particular vehicle in mind? Factory Order Program 2021-2022 RAM 1500 Dodge Charger MSRP ONLY.