How to Refinance a Car Loan

Countryside drivers who have been working on their credit scores may be wondering "Can you refinance a car loan," and if so, "How do you refinance a car loan?" Refinancing a car loan is a great way to lower your monthly payments and save on interest, and the team at Jack Phelan Dodge Chrysler Jeep Ram is here to help. Read more about how to refinance a car loan below, then browse our other finance tips to make sure you're getting the best price and coverage for your vehicle. Have specific questions about your current loan? Contact our finance center.
---
How To Refinance a Car Loan
When you refinance a car loan, it's important that you check what to know when refinancing your car. The goal of refinancing a car loan is to lower the interest rate you're being charged each month. In order to do that, you need to know what you're currently paying. Review your car loan documents carefully or contact your lender to double-check your current interest rate and monthly payment amount. After you've collected that information, follow these steps:
Review Your Credit Score: If you're a Chicago driver who has been paying your bills on time since you purchased your vehicle, your credit score has probably improved. If it has, it may benefit you to refinance.
Apply To Lenders: Just like when you first applied for a car loan, start applying to several lenders to make sure you get the best loan rate possible. However, submit your applications within 14 days to avoid any negative impact on your new credit score.
Evaluate Your Offers: When you've received offers from your bank, dealership, or credit union, go through each of them carefully. Calculate each offer to see any of them will give you the new monthly payment you want. To make things easier use our payment calculator to compare your offers.
Decide On Your Loan Term: While you're applying for loans, you'll need to decide if a longer or shorter-term loan is best. A longer-term loan will result in smaller payments each month, but you'll be paying more in interest. Shorter-term loans will have a higher monthly payment, but you'll pay less interest.
The best way to refinance an auto loan depends on your specific circumstances, that's why it's important to go over your finances thoroughly to find out if refinancing a car loan is the right decision for you.
---
What to Know When Refinancing Your Car
When you're considering refinancing your car loan, there are a lot of things to consider, and that can be a bit overwhelming. To make it a little easier we've listed a few more things for you to consider before refinancing a car loan:
Refinancing your car may not be worthwhile if you'll be charged fees. Double-check your original car loan agreement to ensure you won't be charged a fee for refinancing.
If your current vehicle has experienced major depreciation, your Oak Lawn lenders may not refinance it.
It may be harder to get refinancing for your loan if you currently owe more than your vehicle is worth.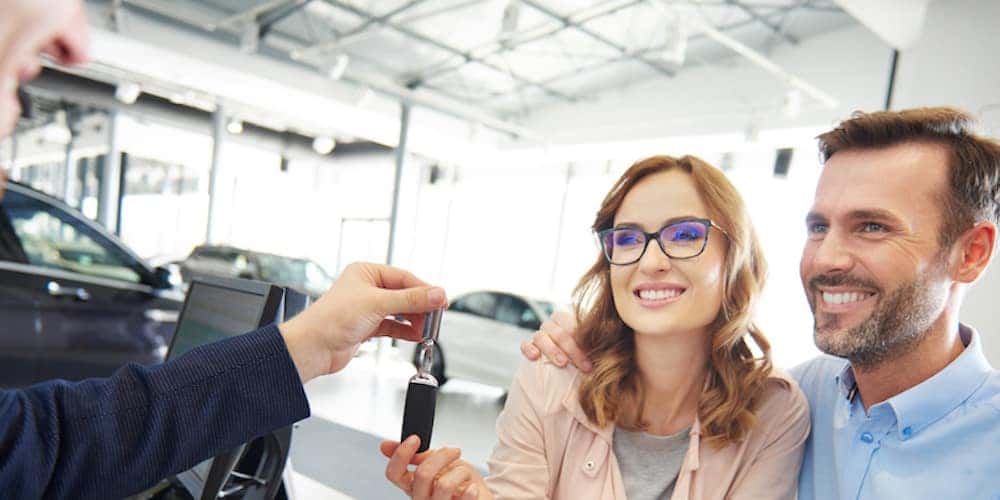 ---
Refinance Your Car Loan With Jack Phelan Dodge Chrysler Jeep Ram!
At Jack Phelan Dodge Chrysler Jeep Ram we know that refinancing a car loan can be confusing and a bit difficult, which is why we have an entire department dedicated to helping you finance your vehicle in Forest Park. If you're having trouble finding the best way to refinance an auto loan, contact us and we'll help you navigate the refinancing process! Thinking of buying a new car instead? No problem! We have an extensive inventory of new vehicles for you to browse.
---
More from Jack Phelan Dodge Chrysler Jeep Ram
Welcome to Octoberfest Sales Even 2020 October is the month to celebrate unity, the fall season and finally Halloween! This is why here at Jack Phelan we have decided to switch things up a bit this year and we will be running the Octoberfest Sales Event where we will be providing outstanding deals and savings…

Welcome back from Mr. Hollywood and the Jack Phelan Jeep Dodge Chrysler Ram team! It has been a couple of months since we have done a video but we are officially back. The vehicles you see here are fresh arrival 2021 models and we are sure you are as happy as we are that we…

It's awesome, what you might ask, well the interest rate specials from Chrysler, and as of today they have been extended until April 14th, which means you can get one of our Jeeps, Dodges, Chryslers or Rams and get 0% for 84 months with qualified credit. On top of all this no payments until July,…