New JEEP Best Jeep Cherokee Lease Deals In Chicago,IL-Phelan Home Direct for Sale in Countryside, IL
Jeep Cherokee Lease Deals In Chicago,IL-Phelan Home Direct
If you are searching for the "best Jeep Cherokee lease deals near me" you have already found us and are on your way to get one of the highest selling by volume Compact SUV's out on the market. For the ''cheapest Jeep Cherokee lease near me and near you'' and near everyone else just come to Jack Phelan. Free delivery for all of those who ''lease on a Jeep Cherokee''. So stop searching for ''Jeep Cherokee near me leasing'' and just give us a call for the Phelan Home Direct Special.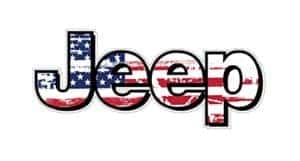 At Jack Phelan we believe that car buying should not be a hassle and should be a fun and exciting experience that is why we have invented the Phelan Home Direct Program to take out the middleman and to provide an easy, convenient and expedited way to acquire or lease your new Jeep Cherokee
It's 2019, we have invented technology that is beyond some of the wildest imaginations of the past.  We have drones, foldable phone screens, and well online shopping. And now you can also buy your car online with Jack Phelan via the Phelan Home Direct Program.  It is a very simple process.
 Step I : Find a vehicle that you are interested in and call or text 312 672 1819 and ask for Michal Marzec, or M3 – Business Development Director
               (Yes you get to work  directly with a member of management).
 Step II : Go over the pricing, options, needs and wants and agree on a specific stock number.
Step III : Fill out our secure online credit application and go over your financing options and accessories/warranties you would like included in your payment.
Step IV : Depending on your location the paperwork will either get mailed to you or a delivery professional will drive up to you with the car and the paperwork to be        signed.  
Step V : Receive your vehicle and smile thinking about all the money and time you have saved with this new way to buy cars.
At Jack Phelan we believe in an entirely different experience for our customers, the world is evolving and so is car buying. We offer a wide range of Jeep vehicles for our clients with a seamless experience that can be completed over the phone, you pick the vehicle, we go over the pricing over the home and voila – the Jeep of your choice arrives on your driveway/parking lot.
The 2019 Jeep Cherokee is completely revamped. From the a+
l new front fascia to the updated creature comforts the Jeep Cherokee sports new trims, new features, new colors and new engine sizes. You can now choose between the classic 2.4 L Tigershark MultiAir engine, the efficient and nippy 2.0L Turbo engine, or the faithful 3.2L Pentastar V6. The different trims going from least expensive to most luxurious are : Latitude, Latitude Plus, Upland, Altitude, Limited, High Altitude, Trailhawk, Overland and Trailhawk Elite. There is literally something for anyone taking part in the Jeep life. From the economical city goer Latitude to the Jeep Wrangler like Trailhawk, your Jeep Cherokee can come with a trail rated badge on jeep or a an incomparable range of sophisticated creature comforts.
The Jeep Cherokee Latitude model comes in a FWD standard with an optional 4×4 system and you can get it in either the 2.4L or the 3.2L engine. All the models come standard with daytime running LED headlamps and a plethora of advanced safety features that are put through a series of grueling tests that prove the capability of the Cherokee to save your life in case of an accident. Standard cloth seats that are plush and hug you into the seat provide you comfort on your entire journey. The latitude is the least expensive model but that doesn't mean it's any short of luxury for its class. These one comes standard with a 7 inch display that comes with Apple CarPlay and Android Auto.
Since the Jeep Cherokee offering is vast and there are models for everyone as these vehicles represent a series of automotive marvels its only natural that there is a trim for everyone. The next trim is the Latitude Plus, standard with leather seats, power seats and a power liftgate as well as remote start. This is a perfect combination of capability and creature comforts. The fwd standard has fantastic road capability but if you are looking for more try one of the 4×4 systemsour incomparable range. Available safety package can provide you with blind spot monitors and a collision warning.
The next level up is the Upland, made to look more like the Jeep Cherokee Trailhawk and with blacked out badges and fascia as well as an black badge on Jeep 4×4. This model is only available in the 4×4 and is designed in a manner capable of handling more rugged roads, whether it's Chicago, the Countryside, the largest village such as Mt. Hoffman Estates or a plain old plain filled state of Illinois, the Cherokee Upland will take you over all of your life's obstacles. And with a Max towing capability of 4,500 pounds, even though it's not trail rated the trail is open to you bringing your offroad champion 4 wheelers or other adventure toys.
Just like the 2019 NFL draft, our models do not end there and next up is the Altitude. The Altitude is primarily an appearance group, giving you model specific badge colors and distinguished highlights all around. There is a range of sophisticated 4×4 systems on these models and this one has the 4×4 optional. The Altitude comes with Cloth/Premium Vinyl Bucket Seats. With a standard 6 speakers sound system you are sure to enjoy some tunes, if you are a true audiophile you can upgrade to the 9-amplified speakers with subwoofer and pair that with the panoramic sunroof and you will have the views and ambiance of a high end luxury mobile, all whilst taking advantage of the Jeeps Cherokees that we have for sale near me, you and everyone else – we do ship.
Want to upgrade and have the mid size SUV with all the luxury, then jump straight into the Limited Edition. With the standard engine of 2.4L Tigershark MultiAir with ESS technology and the larger 8.4 Inch Touchscreen pinch to zoom display as well as SiriusXM Satellite and Apple CarPlay and Android Auto, the Jeep 4×4 vehicles represent in the limited trim a staple of modern comfort, luxury and everything else that is nice. Enjoy the 22/31 MPG city/highway as you smile not cry at the gas station. If you do not like the 2.4L engine you can opt for the 3.2 V6 or the 2.0L Turbo so that you max out efficiency and torque. The vehicle also comes standard with Premium Leather-trimmed bucket seats in either black or black/ski gray interior. There are 4 different packages you can equip – the trailer-tow group, the technology group, the luxury group and the interior protection package. Pair that with the standard 18-inch x 7 inch polished/painted aluminum wheels and you have a stallion that is ready to make you shine at any event you choose to grace with your presence. If you want to be frugal you can select the FWD model, but if you are anything like me you go straight to the moon and get the 4×4 model to max out your traction and ability off-road.
Want the luxury, the swagger and the sporty appearance, then look no further than the Jeep Cherokee High Altitude. Reach for the pinnacle of the brand and flaunt your attitude around town as you cruise in either the FWD or the 4×4 model with a standard 3.2L V6 with ESS, standard 19-inch painted granite crystal wheels and center cap. The larger Navigation installed touch screen clocking in at 8.4 inches. Swaddle yourself in the interior with the Black Leather-Trimmed Seats with Tungsten Accent Stitching and reflect extremely high standards from your Granite Crystal exterior badges. If you want my opinion they stand out the most on the Bright White exterior, but there are many colors to choose from.
The following models are specialized for those that browse for that one niche vehicle that is hiding and waiting for them, and these are the Trailhawk, Overland and Trailhawk Elite. There is no mountain, no hill and not a rock out there that you cannot take on with the trail rated monstrosity that is the Trailhawk, and all that skill and ability is fitted into a medium size SUV, how splendid. The Trailhawk only comes in the 4×4 drive mode for obvious reasons but there are several packages you can elect to have on your Cherokee. The Trailhawk comes with either the 3.2 Liter standard engine or you can opt for the more advanced 2.0L with Turbo for additional efficiency and boost. If you are a true adventurer you can choose to elect one of the three available packages – the trailer tow, the comfort convenience and the cold weather package. The trail-rated badges grace the sides of this Cherokee and you feel the strength of the struts and the suspension the moment you hop inside of this gorgeous mountain champion. And the wheels, the ones that come standard are already rugged and appear as if they could take tremendous beatings and not even tremble under the pressure. There is a plethora of colors to choose from including such luxurious and rare colors as the hydro-blue, the olive green to commemorate the Jeep brand's olden ways and feel as if you are in a military grade vehicle and others that make you stand out like a Lily-pad on the river such as the firecracker red.
If the trailhawk is not suitable enough for you when it comes to the luxury aspect, then the Overland trim is for you. Jeep did not hold back assembling this model together, everything fits like a finely cut puzzle, the wheel design meshes perfectly with the small albeit noticeable highlights. The ambiance unleashed by the curious, modern yet intriguing futuristic interior is unmatched in the space. With a vast majority of the possible applicable features to the previous models, the base Overland comes handy with a vast amount of tools, bells and whistles available at the whim of your fingertips. The glorious 8.4 inch touchscreen is seamless, quick reacting and fascinatingly clear for a dashboard. Once you saddle up to the roomy driver's seat you will immediately notice the HUD display gracefully lighting your dash and inviting you to jingle and jumble through the different options available to you. The leather wrapped steering wheel will make you feel as if you are a professional driver and will make you yearn for the open road. Road trips will no longer be full of drudgery but instead a dream to look forth to. Never despair or be in the state of floccinaucinihilipilification about the safety of you or your family. The lithe turning radius will be a cause of muscle contortions on your facial structure that you have never even deemed possible. The smile will not just be earlobe to earlobe, but will radiate all across the 7 seas and continents.
At Jack Phelan we offer a wild assortment of Jeep Cherokee for sale, they are all near me and my heart and I will gladly share my passion for these marvels of engineering with you and now with technology on the rise and the dotcom boom turning into a dotcom revolution you can acquire your brand new modern carriage through our online portal by simply selecting a vehicle you are interested in, giving one of our dedicated experts a call, going over your pricing structure and voila, the vehicle magically appears in your driveway. The magic isn't really magic as we do have one of our PhD drivers handle the logistics, but what it means to you is never leaving the comfort of your certainly amazing couch, and being able to catch up on the all new Game of Thrones episodes because you will not be stuck in a dealership chair waiting for your documents and your spot in line. The old expired way to buy is dead and now is your chance to participate in the pilot of this program.
If you reside within a twenty mile radius of our geographical location, we will even offer you an at home test drive, where a professional outfitted in one of our PhD uniforms will arrive at your door or office with the keys and the car of your choice at a predetermined and agreed upon time and you will be able to test out the automobile of your dreams without stressing and managing a difficult schedule trying to fit in a visit to the local dealer.
Svet is THE MAN. He got me a great deal on a 2021 ram 1500
Svet was great from start to finish. We looked around at other dealers for the best deal and Svet was able to offer the best value and priced vehicle. We appreciate all his help.
Jezabel she was the best salesperson I ever met she was so helpful and was always very clear on everything if I ever need to comeback I definitely want her to be my salesperson I definitely recommend her 👍🏼
#Glencoe, IL #Winnetka, IL #Kenilworth, IL #Wilmette, IL #Northfield, IL #Northbrook, IL
#Wheeling, IL #Glenview, IL #Mt Prospect, IL #Prospect Heights, IL #Arlington Heights, IL
#Palatine, IL #Rolling Meadows, IL #Inverness, IL #Hoffman Estates, IL #Schaumburg, IL #Elk
Grove Village, IL #Des Plaines, IL #Park Ridge, IL #Morton Grove, IL #Niles, IL #Skokie, IL
#Evanston, IL #Lincolnwood, IL #Roselle, IL #Keeneyville, IL #Medinah, IL #Bloomingdale, IL
#Itasca, IL #Wood Dale, IL #Bensenville, IL #Rosemont, IL #Norridge, IL #Harwood Heights, IL
#Portage Park, IL #Golf, IL #Portage Park, IL #Schiller Park, IL #Hanover Park, IL #Addison, IL #Glendale Heights, IL #Wheaton, IL #Glen Ellyn, IL #Lisle, IL #Downers Grove, IL
#Westmont, IL #Lombard, IL #Villa Park, IL #Oakbrook, IL #Franklin Park, IL #Northlake, IL
#Stone Park, IL #Melrose Park, IL #River Grove, IL #Elmwood Park, IL #River Forest, IL #Oak Park,
IL #Forest Park, IL #Maywood, IL #Bellwood, IL #Berkeley, IL #Hillside, IL #Broadview, IL
#Westchester, IL #North Riverside, IL #Riverside, IL #Brookfield, IL #La Grange, IL #Berwyn, IL
#Cicero, IL #Chicago, IL #Bedford Park, IL #Summit, IL #McCook, IL #La Grange Highlands, IL
#Willowbrook, IL #Countryside, IL #Hinsdale, IL #Western Springs, IL #Lyons, IL #Stickney, IL
#Forest View, IL#Darien, IL #Woodridge, IL #Bolingbrook, IL #Romeoville, IL #Burr Ridge, IL #Palisades, IL
#Lemont, IL #Homer Glen, IL #Dellwood Park, IL #Orland Hills, IL #Tinley Park, IL #Orland Park, IL
#Palos Park, IL #Palos Hills, IL #Palos Heights, IL #Hickory Hills, IL #Willow Springs, IL #Justice, IL
#Bridgeview, IL #Burbank, IL #Oak Lawn, IL #Chicago Ridge, IL #Crestwood, IL #Midlothian, IL
#Oak Forest, IL #Markham, IL #Hazel Crest, IL #Harvey, IL #Posen, IL #Dixmoor, IL #Hometown,
IL #Lockport, IL #Worth, IL #Alsip, IL #Merrionette Park, IL #Calumet Park, IL #Blue Island, IL
#Robbins, IL #Riverdale, IL #Dolton, IL #Burnham, IL #South Holland, IL #East Hazel Crest, IL
#Evergreen Park, I
#jeep cherokee #jeep cherokee lease  #how much to lease a jeep  #jeep cherokee lease deals  #jeep cherokee lease special #jeep cherokee personal  #2019 jeep cherokee lease #best lease deals on jeep #best jeep cherokee #lease jeep cherokee latitude  #jeep cherokee lease deals near  #jeep cherokee lease offers #jeep cherokee limited  #jeep cherokee limited lease price #jeep cherokee lease deals 0 down  #jeep cherokee lease near me   #lease jeep cherokee latitude #new jeep cherokee lease