PhD-Nationwide Shipping-Anywhere in USA

Free Shipping on 

New Vehicles

 up to 100 Miles
New Ram, ProMaster, ProMaster City and CPO vehicles, free shipping up to 100 miles away from our dealership or credit up to $200 towards your own shipper or airfare ticket .
Yes, you read it right. we raised free shipping radius to 100 miles.
You won't even have to step inside the showroom for your purchase. Our trained staff can work with you on shipping  vehicle to your doorsteps.

---
SAVE YOUR TIME – SAVE YOUR MONEY
---

Find your Shipping Cost on New Vehicles
Message* box——type

shipping 


5859 South La Grange Road, Countryside, IL 60525, USA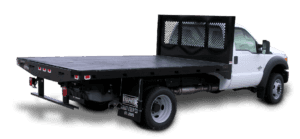 ---
Free Shipping up to 100 Miles WITH PHD-PROGRAM
Welcome to the #1 Ram ProMaster Center in the United States by Sebastian  Nowak
The title the #1 Ram ProMaster Center in the United States is not given it is earned. With an average of 60 ProMasters sold every month we have the reputation to prove that we know what we are doing.  We have the best deals and the best prices on ProMasters and we offer delivery to your door via our new PhD Program. Get your PhD with Sebastian by ordering and buying your new Ram ProMaster from the comfort of your own home today.
Sebastian Nowak  PhD ProMaster Home Direct
Our Countryside, IL auto dealership is solely focused on creating a unique shopping experience, taking out the stress and bringing back the integrity by offering the best deals and prices available on your new Ram or ProMaster and that is why we have created the ProMaster Home Direct Program or PhD. This program allows you to buy a new commercial cargo van or pick up truck from the comfort of your own home and having it delivered to your home or office without you needed to ever step into the dealership.  You simply call Sebastian Nowak the Director of Operations of Ram Commercial Business at 847 910 3837 and he will go through your needs and sizes, your financing options and payments and the delivery process. We offer shipping nationwide and to all 50 states and we stock all sizes and all colors. The ProMaster Home Direct Program is available in Alabama, Arizona, Arkansas, California, Colorado, Connecticut, Delaware, Florida, Georgia, Idaho, Iowa, Illinois, Indiana, Iowa, Kansas, Kentucky, Louisiana, Maine, Maryland, Massachusetts, Michigan, Minnesota, Mississippi, Montana, Nebraska, Nevada, New Hampshire, New Jersey, New Mexico, New York, North Carolina, North Dakota, Ohio, Oklahoma, Oregon, Pennsylvania, Rhode Island, South Carolina, South Dakota, Tennessee, Texas, Utah, Vermont, Virginia, Washington, West Virginia, Wisconsin, Wyoming. Find out why people from all these states say they feel like they have gained a business partner when they work with Sebastian and why many companies have selected us as their main provider of cargo vans. At the number 1 Ram ProMaster Center in the United States everyone gets treated like family. Shipping is quick and nationwide! Take the next step and reach out to us today. Do you have a particular vehicle in mind? If you don't see what you are looking for, click on Vehicle Finder Service, fill out the form, and we will inform you when vehicles arrive that match your search!