ProMaster Home Direct -Save Time-door to door program
Welcome to the #1 ProMaster Center in the USA, Home of the PHD Program short for ProMaster Home Direct – an all new way to acquire your next work van.
I am sure you are wondering so how does it work and what is involved. It is in actuality a very simple process.
1) Check out our website and pick the vehicle that you believe would be the best fit for you.
2) Give Sebastian Nowak – The Ram Director of Operations a phone call to confirm that the sizes work for you.
3) figure out your customized no bs transparent price.
Call or Text (847) 910-3837 or Email to [email protected]
4 ) Your paperwork gets delivered to you via mail so that you have the time to look it over at your own pace.
Once you are done verifying everything you can simply sign on the marked spots and place it in the return envelope and then the mailbox.
5) Once Sebastian receives it we will be either having one of dedicated specialists deliver it to your door
or we will place it on a flatbed truck and set it on its way to your door..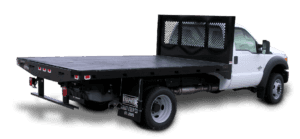 6)Depending on where you are located we will either drive the vehicle over to you free of charge or
ship it without adding miles on the car via a flat-bed truck at our low low cost.
In regards to the distance from our center we are currently serving the Chicagoland Area
and up to 50 miles out of the area on a case by case basis.
Anything further than that will have to be shipped via a flat-bed or we can prepare the vehicle for you to pick up.
The choice is yours. Find out why we are one of the top selling Ram ProMaster Centers in the United States.
This is an entirely new way to buy a vehicle. You get to skip the dealership, skip dealing with the middlemen, you get to deal directly with the decision maker, a truly one stop shop. You are only involved with experts and non commissioned professionals throughout the entire process. The fastest way to buy a vehicle.