Find a Dealer - Stellantis Fleet & Business Solutions
Fleet Vehicle Orders: Deals For Days
Jack Phelan Chrysler Dodge Jeep and Ram is a proud business partner to many local and national corporations and organizations with varying vehicle needs. Purchasing a vehicle is large decision for individual consumers but is even larger for businesses and because its more about maintaining a relationship with the dealership as well as maintaining the fleet of vehicles that you acquire. Fleet programs often focus only on the fiscal benefits to the company in the procurement process, but deals can be found in many places, what matters is finding a business partner that will not only make the buying process easer and faster but also become your fleet manager and service center.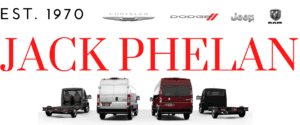 Benefits of a Fleet Purchase
Ordering more than one vehicle has plenty of benefits already for most clients, but utilizing the fleet program that Stellantis offers for businesses is even better. Getting a fleet account is not complex nor does it cost anything, but gives every business access to deals, discounts and incentives first and foremost. You are buying in bulk so you need to get plenty of bang for your buck and what better way to get that than to save on each unit you acquire. Plus with a fleet account you also get access to dedicated customer service and support team and exclusive maintenance and service programs to help keep your cars running consistently.
What Kind of Vehicles Can You Get on a Fleet Account?
Many businesses avoid applying for an account with Stellantis because they have no need for trucks, vans or pickups, but they are missing out on vehicle procurement savings because they don't realize that there are no vehicle type limitations within the program. You can get wholesale prices and have bulk purchases of any make and model within the Stellantis brand, including sport vehicles that you may have seen on the road with many of our government accounts with police and state troopers. Electric vehicles, diesel vehicles and all sorts of vans can be a part of your purchase, the key is to buy more than 1.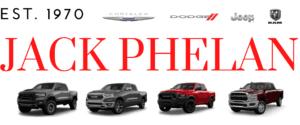 What Do I Need To Qualify for a Stellantis Business Relationship
Setting up an account is not complex and it is free but there is a minimum purchase requirement or minimum current fleet size, whichever fits you. If you would like to become a member of the program you need to be operating 15 or more vehicles or purchase or lease at least 5 vehicles. If you meet this qualification you can enroll for a web id at: https://www.stellantisfleet.com/getting-started.html and once you have it simply call Sebastian to start the purchase process of your next lineup of vehicles.
The Jack Phelan Experience
The automotive world is large and buying automobiles often seems like a daunting and elongated process especially on the first business purchase, but it doesn't have to be. At Jack Phelan we believe in helping your team drive, and we focus on the administrative portion to make the process as simple as possible. After all you are not buying a business, just vehicles ofr your business. Here, we take care of everything and customize the process to your needs. We believe in maintaining strong supplier relationships with both the manufacturer and the parts producers so that we can get your vehicles back on the road as fast as possible when service is needed. We understand the different ways to fund your new vehicle set and are familiar with different procurement strategies and yes we work with fleet accounts. It may sound crazy, but not every location accepts fleet deals and some do not want to let go of particular vehicles due to profit holding, that is not the case at Jack Phelan.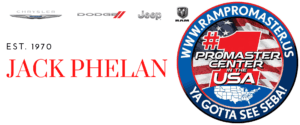 Join The Jack Phelan Family
Jack Phelan has been in business for decades and our leadership and customer relationships team is unparalled. To us, it's not just about the purchase orders its about making the buying process better, faster and easier for everyone. Whether you are a small business or a large corporation we want to make the process enjoyable and treat you like part of our very unique and fully functional family, but don't take my word for it, check out our social media accounts to see how we get involved in the community and how our team works together. Let us help you get your vehicles, let us help you deliver them to wherever you are in the country and let us change the way you view procurement, from a hassle to a business relationship for years. Don't hold back from checking us out and let us service your every vehicular need from the purchase, to the maintenance to the parts and everything in between, because at Jack Phelan Jeep Dodge Chrysler Ram, passion is what drives us, passion for great customer service.
Welcome to Jack Phelan Chrysler Dodge Jeep Ram Fleet Vehicle Orders
When you walk into Jack Phelan Chrysler Dodge Jeep Ram, you will be able to notice right away the difference between us and your run-of-the-mill dealership. You will be greeted with a smile and shown a fantastic variety of New Fleet Vehicles that have limited time pricing specialized for your needs. If you are looking for a reliable Certified Pre-Owned or Used Vehicle, look no further than your Countryside neighborhood dealership. From the new Jeep Renegade and Jeep Wrangler to the new Jeep Cherokee, and many more popular models.
Jack Phelan Chrysler Dodge Jeep Ram – Dealer is Stellantis Fleet & Business Solutions
Our Countryside, IL auto dealership is solely focused on creating a unique shopping experience, taking out the stress and bringing back the integrity by offering the best deals and prices available on your new car, truck, van, or SUV. Value your trade-in and see how far your used vehicle can go towards one of our special one-of-a-kind vehicles on our lot. We serve customers from Countryside, Chicago, Downers Grove, Darien, Westchester, Burbank, Cook County, DuPage County, Hodgkins, LaGrange, Hickory Hills, Hinsdale, Bolingbrook, Lisle, Cicero, Burr Ridge, Lyons, Oak Lawn, Tinley Park, Joliet, Orland Park, Naperville, and the surrounding Chicagoland areas because they know when they come to Jack Phelan Chrysler Dodge Jeep Ram, they will be treated like family. Take the next step and reach out to us today. Do you have a particular vehicle in mind? If you don't see what you are looking for, click on Vehicle Finder Service, fill out the form, and we will inform you when vehicles arrive that match your search! Stop in or call us today .
Please stop by Jack Phelan Chrysler Dodge Jeep Ram to find your perfect Fleet vehicle or give us a call at (708)-215-5603